by Florian Grote and Eva-Maria Lindig,
CODE University of Applied Sciences, Berlin
The Contextual Innovation Framework is a method to analyse a sector of action, such as an industry, and create an open innovation ecosystem in the pursuit of an overall systemic goal. The CIF was developed to enable change in support of the UN Sustainable Development Goals.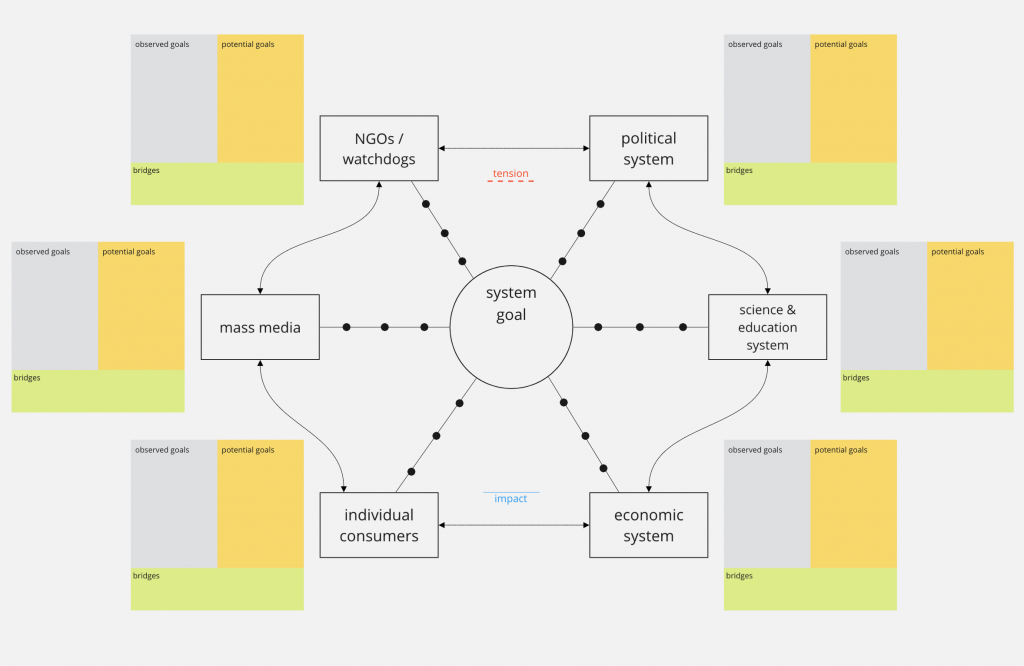 Using the Contextual Innovation Framework as analytical method involves these steps:
Identify the system-wide goals to pursue (e.g. from UN SDGs).
Choose the sector of product development on which to focus.
Identify the main areas of action influencing this field of product development.
Estimate their impact level on the possibility to achieve the global goals you chose.
Draw the connections of influence you can observe between these areas.
Create goal boards for each area of action, including observed goals (what they currently pursue in operations), potential goals (what they would ideally be doing to pursue the global goals), and bridges that can potentially connect the two sets of goals.
For each area of action, estimate the level of tension between its observed goals and the path to achieving the global goals.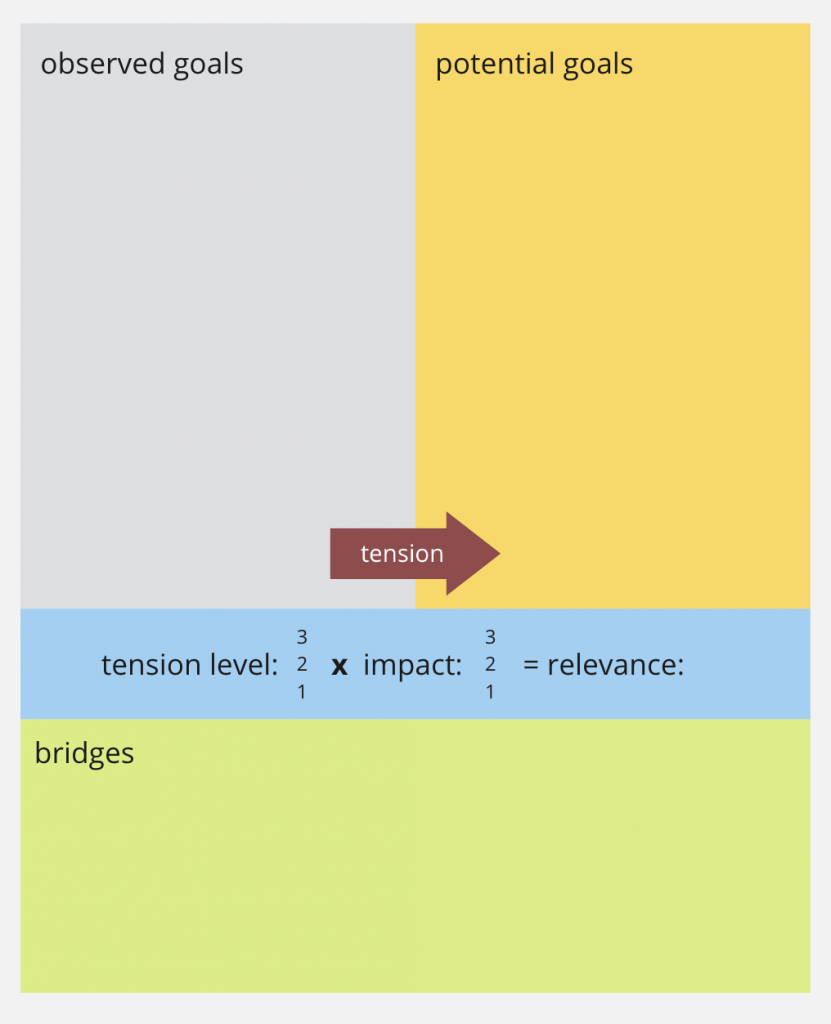 Templates:
Miro Board
Pdf
Case Study: Mobility and Climate Action
The Contextual Innovation Framework was developed as part of a case study on the mobility sector, especially focusing on the automotive industry, as it relates to the UN SDG #13 "Climate Action".